#1 in Predictive Analytics for Real Estate.
Learn how offrs.com has the highest accuracy for predicting future listings.
Our success with
RE/MAX
Learn how you can generate listings leveraging our smart data.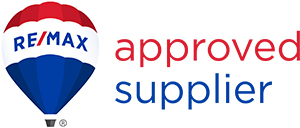 Want to see a Demo? Start here
How our
Lead Generation

works.

Learn how we leverate Smart Data and outreach to generate verified leads and help you build a Smart Farm.
"All of the Above" Prospecting
We leverage all marketing channels to drive leads to agents including smart farming, online marketing, telemarketing, mail and social media.
We build your Smart Farm
We prospect and market directly to homeowners in your area through online and phone surveys, targeted online ads and drive them to engage with you.
We Predict Listings
We leverage predictive analytics to target homeowners most likely to sell and engage them through marketing to build your pipeline of seller leads.
All-In-One Lead Generation
Are you looking for a way to generate Listing Leads?
PREDICTIVE ANALYTICS
We score each property using our proprietary algorithm to identify who is most likely to list their home for sale next. We have predicted over 70% of home sales throughout the United States.
SURVEY CAMPAIGN
We survey high-scoring homeowners through an active telephone and online campaign to verify who is thinking of selling in the next 6-12 months.
VERIFIED LEADS
Once the homeowner responds to a survey we can then verify their intention to list their property and deliver the lead directly to your inbox.